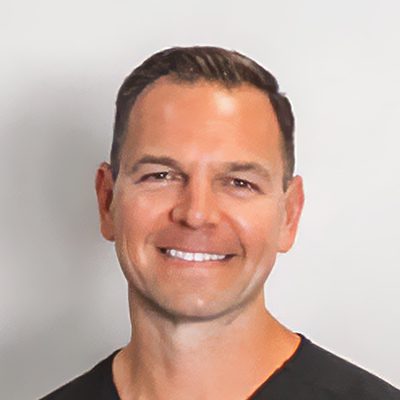 Chiropractor
Shawn Finn D.C.
While in high school, Dr. Finn suffered a sports injury and received treatment from his chiropractor. His quick recovery inspired Dr. Finn to pursue his Doctorate of Chiropractic degree from the National College of Chiropractic in Chicago, Illinois. Dr. Finn received his Doctorate in 1997 and returned to his native Pittsburgh to open Finn Chiropractic Group in April 1998.
Dr. Finn built his practice as an extension of his passion for health and physical well-being. He built his treatment protocols on a foundation of spinal and muscular balance, sound nutrition and consistent exercise. This passion for wellness has led Dr. Finn to constantly learn cutting edge techniques that will enhance his patients' health. Dr. Finn has received board qualification in rehabilitation and sports injuries from the University of Bridgeport. He has studied whiplash injury treatment at the prestigious Spine Research Institute of San Diego with Dr. Arthur Croft, a widely respected whiplash specialist.
Dr. Finn resides in Mars with his wife Kristy, sons Hudson and Ryder, and daughter Trinity. You will likely see Dr. Finn and his family at one of the area's hockey rinks or lacrosse fields as his family shares his passion for a fit and active lifestyle.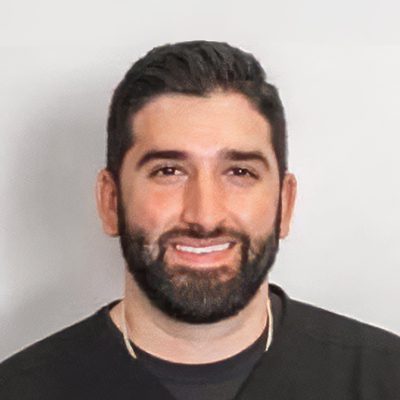 Chiropractor
Antonio Allegra D.C.
Dr. Antonio G. Allegra, Associate Chiropractor, joined Finn Chiropractic Group in January 2019. Dr. Allegra is a graduate of Palmer College of Chiropractic, Florida campus and holds a bachelor's degree of Science from Slippery Rock University.
While completing his studies in Exercise Science at Slippery Rock University, Dr. Allegra spent time interning at the UPMC Rooney Sports Complex where he worked sided by side with the director of sports performance. He helped train and rehab local high school athletes recovering from injury while also improving their sport specific performance.
Being a beneficiary of chiropractic care, Dr. Allegra has always been a strong believer in healing and improving function naturally through the body's nervous system. He has always shown an interest in how the body functions. Coming from a "blue collar" family, Dr. Allegra has always been one to work with his hands. He is excited to now use his hands to heal the community naturally through chiropractic.
Dr. Allegra spends his free time playing hockey, exercising, watching sports, and spending time with family. Dr. Allegra resides in Beaver Falls, PA where you will most likely see him volunteer coaching at the local baseball fields in the area. Chiropractor
Amanda Harvey D.C.
OFFICE HOURS
---
Monday
8:00am - 6:00pm
---
Tuesday
8:00am - 5:00pm
---
Wednesday
8:00am - 6:00pm
---
Thursday
2:00pm - 6:00pm
---
Friday
8:00am - 1:00pm
---
Saturday
Appointment Only
---
Sunday
Closed